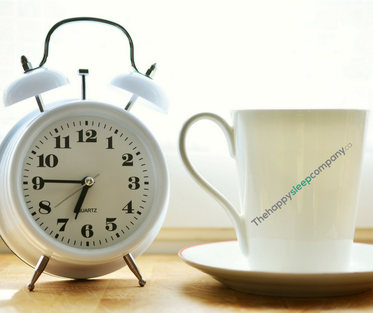 Though either time change can be frustrating for parents and children alike, the beginning of Daylight Savings Time (i.e. Spring Forward!) is often a much more welcome adjustment than the autumn Fall Back, when early rising babies and toddlers are ready to start the day even earlier!
Daylight Savings Time will begin in Canada at 2 a.m. on March 12th. If you are wondering how it might affect your
child's sleep patterns, and looking for advice on how to manage the change, read on!
My suggestion is to tackle the Daylight Savings Time switch using one of two options:
Option One: Status Quo
One way to deal with the switch to Daylight Savings Time is to essentially ignore it altogether and pretend as though nothing has changed. Ok, ok, yes – if you want to keep up with the rest of the country and not be late for every meeting and event from now until the Fall, then I do recommend you walk around your house and move the clocks ahead after you've gotten up for the day on March 12th. However, when it comes to your child's sleep, you can simply treat it like a normal day. If your child responds to changes in schedule fairly easily, or you simply feel that going to bed what will feel like an hour early on the first day of the time change won't be a big hurdle for your child, then ignoring the time change is often the best route to take.
When it comes to the morning, Springing Forward can actually be very helpful in adjusting the schedules of children who may have been waking early (i.e. 5/5:30 a.m.) since the Fall time change, as they may now get on a regular schedule of sleeping until 6 a.m. (which is the new 5 a.m.)!
Regarding bedtime, if you are keeping your child's schedule the same and choosing to make no changes as a result of Daylight Savings Time, keep in mind that on the first night it will feel to your child like he is going to bed an hour early (because, it really is an hour earlier than usual that first day – if your child normally goes to bed at 7 p.m. and you choose to keep his schedule the same, you will actually be putting him to bed an hour early because 7 p.m. is the new 6 p.m.). Again, though, if your child generally goes to bed easily and his sleep patterns aren't easily fussed by small changes, this option is often best.
Option Two: Split the Difference
If you feel your child may need to ease into the time change a little more gradually, you could choose to split the difference by about half an hour. This means putting your child to bed 30 minutes later (by the time on the clock) than usual. So, if you normally put your child to bed at 7 p.m., you could put her to bed at 7:30 p.m. for the first three days after the time change (as this will actually feel like 6:30 p.m. to your child). This can help some children make the adjustment more easily.
Other tips to manage the Spring Forward!
Make it dark: The onset of Daylight Savings Time means mornings will be lighter, earlier. You may wish to invest in a great blackout blind and/or blackout curtains to ensure early morning light doesn't mean crack-of-dawn wakes for your child.
Make it quiet: The sounds of Spring are lovely, but birds consistently chirping outside your child's window at 5 a.m. may not be such a welcome noise in your home if it means your little one wakes early each day as a result. Consider a sound machine to drown out external noises and help your child sleep later. If you use a sound machine, I recommend a "white noise" setting, and that you have it running continuously for naps and nighttime, rather than on a timer).
Be patient: Whatever option you choose for helping your child make the Daylight Savings Time adjustment, try to be patient and know that any change to sleep patterns (for both children and adults!) can often take several days to a week, and then all should be back to normal.
Erin Junker is a Professional Infant & Toddler Sleep Consultant, and owner of The Happy Sleep Company (thehappysleepcompany.ca). She works closely with tired parents to help them help their little ones get the healthy, restful sleep they need. Follow her at www.facebook.com/thehappysleepcompany and on Twitter @TheHappySleepCo, and let's get your family the healthy, happy sleep you deserve!